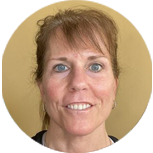 My goal was to open a new business as well as a decade long desire to write a book so Jill was the perfect person for me to connect with. She gives you step-by-step ways to get going on your publicity plan or book writing.
Not only that but I love her message of kindness and giving people value and treat them with respect.
Jill coaches to develop your message of how you want to serve the world.
And what I learned. It's not enough to just have a clear message you have to understand how to deliver that message and Jill shows you multiple ways to get that done.
Jill is just a really great lady with so much experience and expertise she very skillfully guides you through the process and makes it exciting and enjoyable. It's a one day class but I feel like you get three days of work done she's very efficient as she moves from topic to topic and I'll just tell you this you'll never be bored.