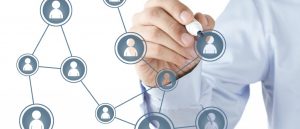 Have you heard of social capital? It's all the rage. Finally, more and more people understand that it is not just who we know, but how well we know them that makes business viable. Social capital is all about networks, where transactions occur through trust, cooperation, and reciprocity.
Groups that have formed as a means of gaining social capital do so not only forthemselves but for a global good. Without social capital I would be nowhere, and for that I thank thevisionary behind the social capital network that I have belonged to for 15 years, Berny Dohrmann,founder and CEO of CEO Space International. Founding the company more than 20 years ago, Berny has embraced his vision for entrepreneurial collabora- tion by giving prospectivebusiness leaders the tools and edu- cation they need to succeed in the future. Berny generously gave me some of his time and spoke to me about how gener- osity is demonstrated through hisbusiness and how we can utilize some of his philosophies as we plan to grow our own.
He said:
"CEO Space is a place for addicts, and we host the heads of companies that are "addicted completers."
When CEOs come in they learn that companies that thrive are the compassionatecompanies. Companies that thrive are companies that are filled with the pri- ority of their customer over their profits. That the experience their customer is receiving is morethan the customer expected or paid for. And when that occurs, the care you have forhumanity in all of your outreach is social capital. Today in a change market, the CEO has to remain current. They have to find a place, a continued place to get current and stay current.
That's precisely the kind of place CEO Space is. I feel similarly to Berny when he says the one and only thing that makes business easier is the compassion of the other business owner, who looks you in the eye and says "I have a solution for you. I think this solution would save you time andmoney." This kind of collaboration saves you and it lightens your load. Why? Because sharingyour ideas and experiences within a network means you are actively engaging in relationships.There's that need for connection again.
"I think competition itself is a roadblock," says Berny. "I think when we think competitivelywe are the source of the virus in our brain software. Competitive thought is the source of every problem in relationships. We have reorganized companies on a cooperative culture arch, and they have performed in ways that have moved them up the fortune ladder and won awards."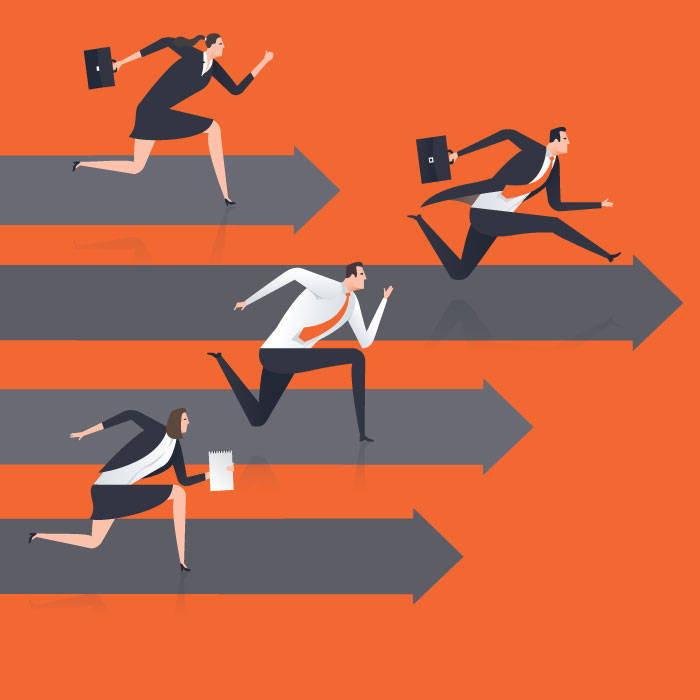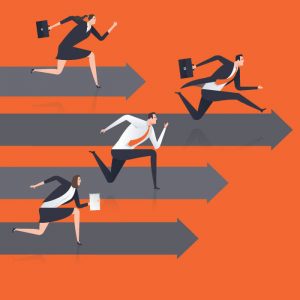 Can you imagine your business world without the preoccupation of competition with others? It's difficult, for sure, as we are indoctrinated into thinking that if we don't protect our turf,someone will invade it. The connection and community that Berny offers has taught me that theopposite is true. If you invite in the competition, most likely it won't stab you in the back. Through your own network,what can you share?
There are so many terrific avenues you can take to find education, advice, mentoring, idea-sharing, and cross marketing, both virtually and physically. So where and how can you sync up? Of course, CEO Space is a great venue, as is eWomenNetwork, which I will tell you moreabout in Chapter 8, however, you need not go further than your LinkedIn net- work or localChamber of Commerce. Professional associations abound, and if you are a member of one or a few already, ask yourself whether you are taking advantage of all they have to offer. Conferences, newsletters, forums, podcasts, guest speakers, and other education series are usually available through the organizations' websites.
What about those LinkedIn groups? Are you taking advan- tage of the community oflikeminded people waiting to hear from you? Can you start your own group for those "water cooler moments" that small business owners aren't privy to? Ask a question, vent, talk though aconundrum, and get help from experienced people who are more than willing to be your sounding board.
Do you rent or share space with other entrepreneurs or small businesses? It doesn't matter ifyour business isn't neces- sarily in the same domain, because at the end of the day, we are all solving problems and trying to enhance relationships. So no matter who your neighbor may be—areal estate agent, chiropractor, or commissioned artist—you will find that sharing ideas and networks within your physical space offers connectivity and increases your knowledge about what it takes to run your business. These professional relationships make brain-picking fun anduseful. If you want to find people who have their ear to the ground, you don't have to look outside your own community. For a nominal fee you can join many.
Chambers of Commerce, even in places you don't live, and share email addresses and othercontact information with one another. Referrals will be a great perk as well, as many mem- bers ofchambers are dedicated to supporting local businesses first.
Berny founded the largest entrepreneurial organization in the world, ranked year after year byForbes, and if such network sharing didn't work, Berny's success wouldn't have been sustainable. "We take executives and make sure they have a post-graduate degree in how to get their culture reformed and build the systems that will give them the next generation of buyer and keep the millennial in their orbit," Berny said.
I have never seen an organization so committed to helping their high-level business ownermembers, who have major projects around the world in all kinds of industries. Through CEOSpace, we can come together and practice kindness and truly help each other.
Berny told me, "We are cooperationalists who ask, 'What are you doing and how can I help you?' In cooperation we al- ways find consensus. Be generous with kindness and watch it come back to you through the three R's: retention of customers, repeat business, and increased referrals, because they are raving fans!"