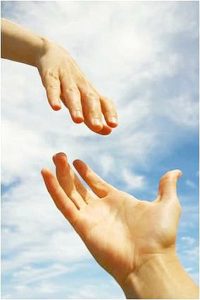 Could there be a more illustrious example of an entrepreneur so serious about making kindness the central mission of a company than Daniel Lubetzky, whose nutritious snack company, KIND Healthy Snacks, is known as the fastest-growing
brand in the industry? The brand's name KIND is a perma- nent signpost to consumers,reminding them that the food they have chosen to munch on would not exist if it weren't for thebelief in the power of kindness. Today, the company reports revenues upward of $120 million peryear.1 That's a whole lotta kindness being swallowed with those delicious bars! My friend Marci Shimoff put it perfectly when she said "People trust those who are kind." By following through on his motto, "Do the kind thing for your body, your taste buds, and your world," Lubetzky has earned people's trust.
What Lubetzky knows is that kindness is synonymous with generosity, and that a companythat is generous to the world is one that wins customers. Merriam-Webster's primary definition the word generosity is "the quality of being kind." When he founded KIND Healthy Snacks in2004, Lubetzky simultaneously established the KIND Movement, an initiative to fund projects that help make the world a better place. When I headed to the KIND website, I discovered that the movement donates $10,000 per month to community projects. What I loved most was the invitation to visitors of the site to vote on which one of the projects will be funded.
The company's generosity in philanthropy is boosted by the generosity of spirit KIND putsforth. As you navigate the site, you will experience the feeling of transparency and notice that thecompany is servicing first and selling second. That's the power of generosity and its many faces,all of which are the focus of this chapter. We don't need to host charity balls or offer big giveaways. Generosity is shown in many ways, and in your business there are a multitude ofopportunities to be generous toward customers, prospects, staff, and—don't forget—yourself! When practicing generosity, you will see (just as Lubetzsky has) that kindness in business mostcertainly pays off.
It's okay to ask "What's in it for me?" We are not trying to be martyrs here; we are businessowners. What we will see throughout this chapter is example after example of how gen- erosity, and the connection it establishes between all people, results in marketing, more referrals,reciprocation, a larger network, growth, and profits.