As we gear up for the Thanksgiving week, let's dive into a topic close to my heart – the extraordinary impact of small, conscious acts of kindness in the business world. I'm Jill Lublin, your devoted Kindness Awareness Champion and the proud author of 'The Profit of Kindness.' Today, let's explore how embracing kindness in our daily professional lives can truly make a world of difference.
The Ripple Effect of Everyday Kindness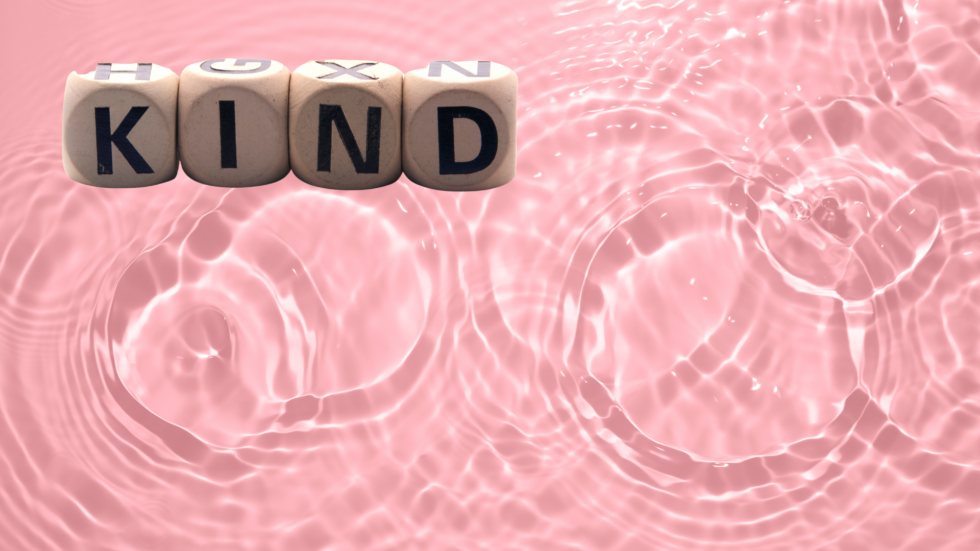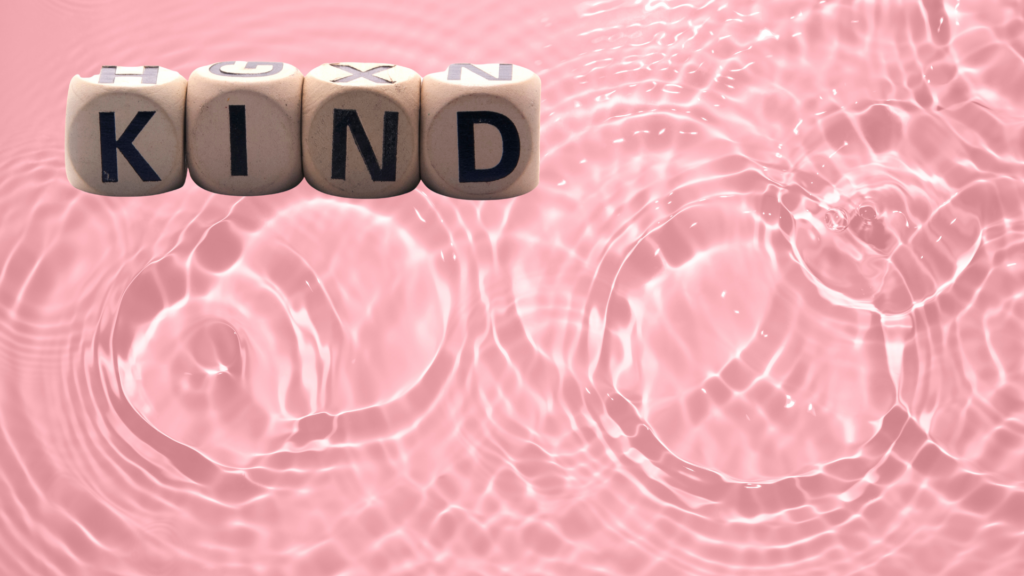 In a world that often feels hectic and fast-paced, it's easy to overlook the potential for transformation in the seemingly mundane. But let me tell you, the magic lies in those small, everyday acts of kindness that create ripples of positivity far beyond what we can imagine.
Consider this: a heartfelt thank-you note to a colleague, a genuine compliment during a team meeting, or taking a moment to truly listen to a coworker's concerns. These seemingly minor gestures create a ripple effect that can enhance workplace morale, foster strong team bonds, and ultimately elevate the success of your business.
Real-World Stories of Kindness in Action
I love sharing stories of businesses that understand the profound impact of incorporating kindness into their daily operations. Take City of Kindness for example. They made a conscious effort to infuse kindness into the world by creating a hub of resources for everyone wanting to spread kindness. An idea that started with a six-year old girl,  Natasha Jaievsky who lost her life in a 2002 car accident. After her passing, her family learned how Natasha constantly wrote and talked about kindness, leaving behind drawings and writings about kindness in her bedroom closet and drawers.
The family went on to honor Natasha's legacy with "Make Kindness Contagious" banners displayed around Anaheim.
In 2017, Anaheim's City Council adopted City of Kindness as a motto and a way of creating a better quality of life in our city as well as resiliency in the face of natural disasters and other challenges.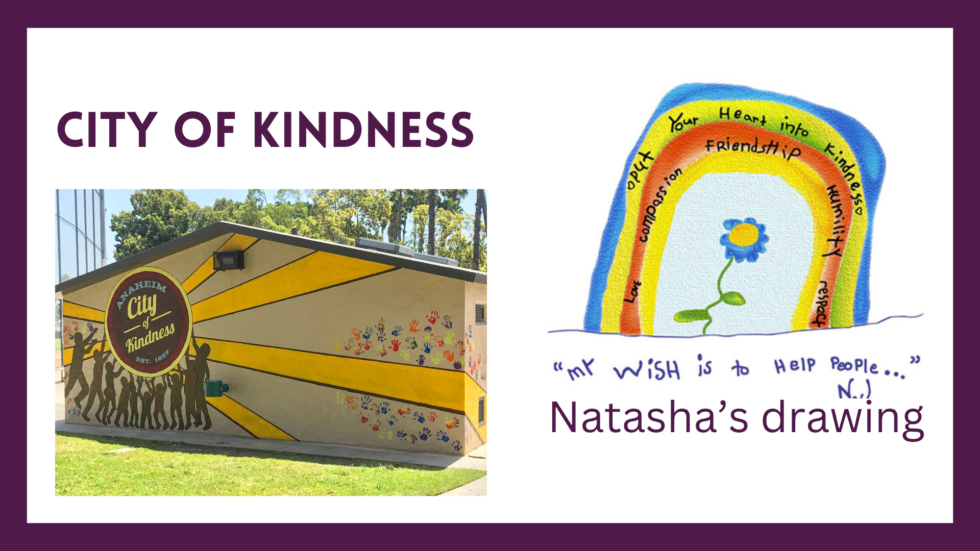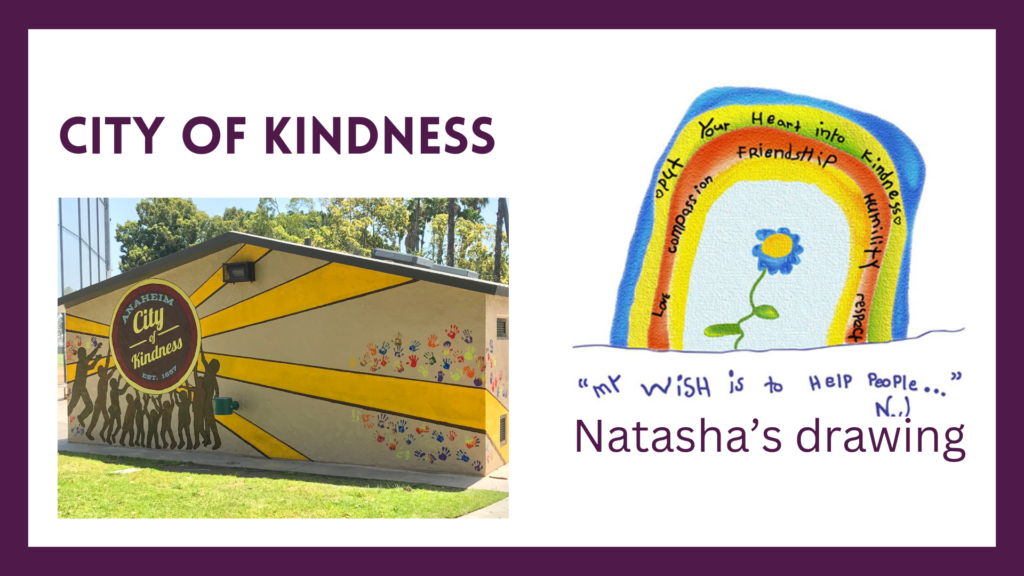 Practical Tips for Infusing Kindness into Your Business
You may find yourself contemplating the incorporation of kindness into your daily business practices and wondering, "How can I initiate this transformative process?" Let me present you a set of practical guidelines to guide you on this meaningful journey:
Express Appreciation Regularly: Take a few minutes each day to express gratitude to your team members, clients, or even yourself. A simple thank-you can go a long way.
Active Listening: When engaged in conversations, truly listen. Practice empathy and understanding. This not only strengthens professional relationships but also promotes a positive work environment.
Random Acts of Kindness: Surprise your team with small, unexpected gestures, like bringing in breakfast or organizing a brief mid-week relaxation session. These acts foster a sense of camaraderie and appreciation.
Join the Kindness Revolution
As we embark on this Thanksgiving week, let's challenge ourselves to be intentional about kindness in our professional lives. Small acts, when multiplied by millions of people, can transform the world. Be a part of the Kindness Revolution, and let's make the business world a better, more compassionate place—one small act at a time.
Wishing you a Thanksgiving filled with gratitude, joy, and kindness!
In kindness,
Jill Lublin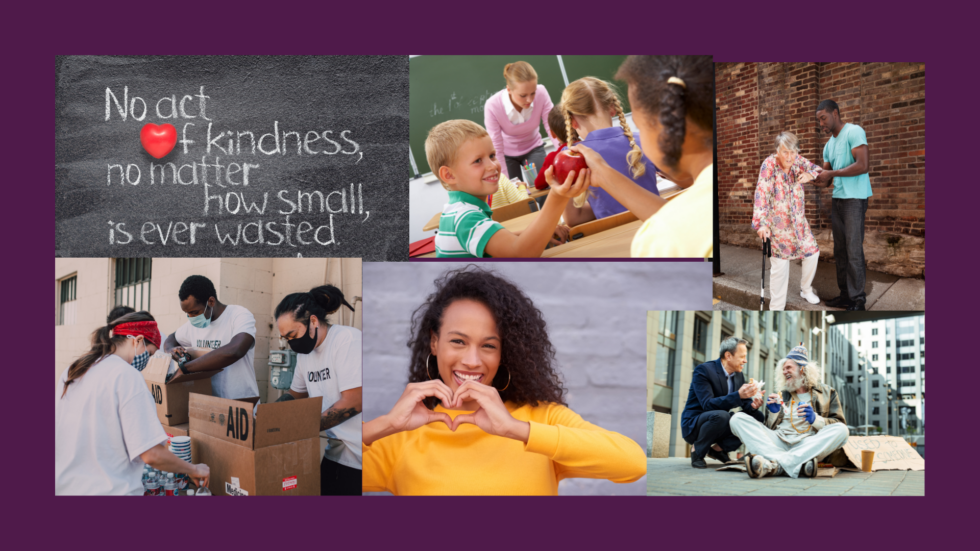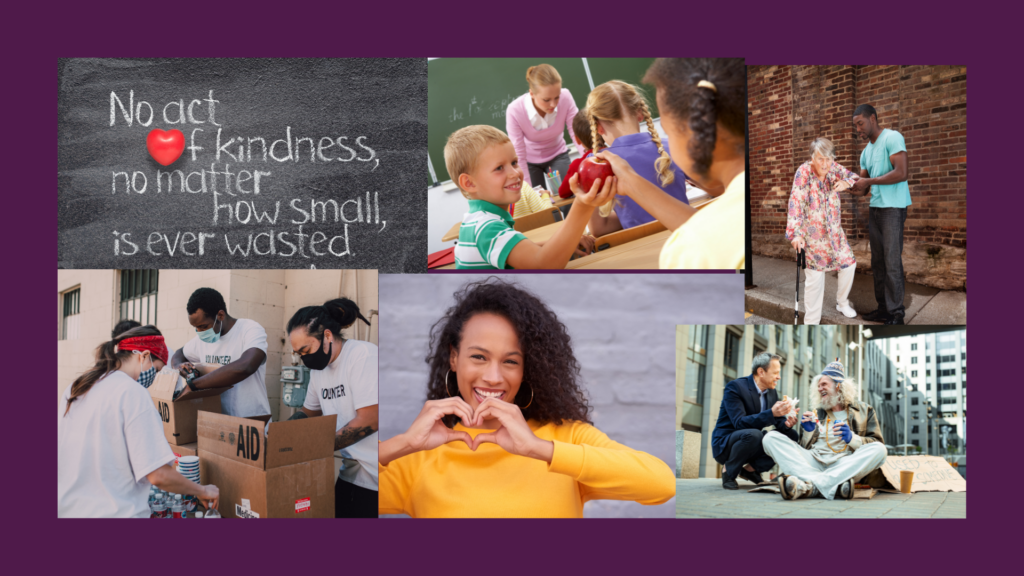 Jill Lublin is an international speaker on the topics of Publicity, Networking, Kindness and Referrals.  She is the author of 4 Best Selling books including Get Noticed…Get Referrals (McGraw Hill) and co-author of Guerrilla Publicity and Networking Magic.  Her latest book, Profit of Kindness went #1 in four categories. Jill is a master strategist on how to position your business for more profitability and more visibility in the marketplace.  She is CEO of a strategic consulting firm and has over 25 years experience working with over 100,000 people plus national and international media.  Jill teaches a virtual Publicity Bootcamp, and consults and speaks all over the world. She has spoken on many stages with luminaries such as Tony Robbins.  Jill also leads a conscious kindness community. Visit publicitycrashcourse.com/freegift and jilllublin.com