We are in a precarious situation when we begin our business journeys, and we are often challenged as we try to expand our endeavors and go bigger and better. Our necks are stuck out there, and we feel it: Vulnerability and the fear of failure live in our hearts and in our heads. Sure, we're positive and we practice self-kindness, but the threats are still all around us. That's not negative thinking; that is reality. What I want to end this book with is something that is quite helpful to me when I want to come from a place of yes, a place of positivity and keeping the doors of opportunity open: Stockdale's Paradox. I honestly don't remember where or when it was that I first stumbled on this term, but it impacted me greatly. It was named after James Stockdale, an admiral in the United States military, who was held captive during the Vietnam War. For eight years, the admiral was tortured and wasn't left with any indication that he would survive and ever go home to his family. But he famously told Jim Collins, author of Good to Great, "I never doubted not only that I would get out, but also that I would prevail in the end."
Where's the paradox? Admiral Stockdale told Jim Collins that he trusted in the unforeseen future, but his fellow prisoners who practiced the utmost optimism were the ones who died in captivity. "And they died of a broken heart," he told Collins.
What Stockdale's Paradox teaches is that when we are up against a wall and we need to muster some of that positivity necessary to feed all the other traits we need to maintain, we must approach our adversity with acceptance of the reality of our situation. To put it bluntly, positivity is not about throwing around optimism. Optimism like that prevents us from sticking our heads out of our shells; it's false hope. Positivity, however, gives us the strength to look at the most dismal circumstances, and rather than pulling our heads into the sanctuary and darkness of our protective shells, we find the solutions for survival. Jim Collins and his research team noticed the same kind of mindset in companies that went from good to great, writing, "You must retain faith that you will prevail in the end, regardless of the difficulties. AND at the same time…you must confront the most brutal facts of your current reality."
No matter what, how good or bad, when the odds are against us, we keep going to work. It's what we do.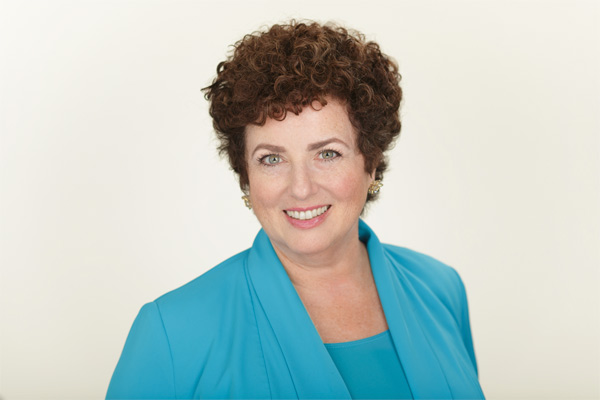 Jill Lublin is an international speaker on the topics of Radical Influence, Publicity, Networking, Kindness, and Referrals. She is the author of 4 Best Selling books including Get Noticed…Get Referrals (McGraw Hill) and co-author of Guerrilla Publicity and Networking Magic. Her latest book, Profit of Kindness went #1 in four categories. Jill is a master strategist on how to position your business for more profitability and more visibility in the marketplace. She is CEO of a strategic consulting firm and has over 25 years of experience working with over 100,000 people plus national and international media. Jill teaches a virtual Publicity Crash Course, and consults and speaks all over the world. She also helps authors to create book deals with major publishers and agents, as well as obtain foreign rights deals.
Join publicity expert Jill Lublin as she shares new powerful tips and strategies to shine your light and your message now and no matter what!
Click here to register for her course: http://publicitycrashcourse.com/ and if you would like to book a FREE strategy session please go here JillLublin.com/schedule